186002785 Waters沃特世
更新:2016/7/12 10:12:54 点击:
186002785 Waters沃特世 色谱耗材 色谱柱, Symmetry Sep-Pak AccQ-Tag Oasis XBridge ACQUITY Sunfire Atlantic Nova-pak Spherisorb Styragel Ubondapak XTerra HPLC Column
详情
186002785 Waters沃特世 色谱耗材 色谱柱
MassPrep Phenyl Guard Column
Symmetry Sep-Pak AccQ-Tag Oasis XBridge ACQUITY Sunfire Atlantic Nova-pak Spherisorb Styragel Ubondapak XTerra HPLC Column
MassPrep, Phenyl Guard Column, 1000Å, 20 μm, 2.1 mm X 10 mm, 10K - 500K, 2/pkg [186002785]
Waters MassPREP On-Line Desalting Cartridges can effectively desalt proteins prior to LC/MS analyses. Because non-volatile salts (e.g., NaCl) can suppress ionization of intact proteins leading to poor detection sensitivity, it is important to remove or significantly minimize the introduction of these compounds into the mass analyzer. The reversed-phase, phenyl material contained in MassPREP On-Line devices successfully "traps" proteins, allowing the salts to be washed to waste prior to protein elution into the mass spectrometer.
其他热卖沃特世Waters色谱柱
186002352 ACQUITY UPLC BEH C18 1.7um 2.1x100mm Col
WAT094226 Oasis HLB 3 cc Vac Cartridge, 60 mg Sorbent per Cartridge, 30 um Particle Size, 100/pk
WAT106202 Oasis HLB 6 cc Vac Cartridge, 200 mg Sorbent per Cartridge, 30 um Particle Size, 30/pk
WAT054945 SEP-PAK VAC C18 3CC 200MG 50/BX
WAT043395 Sep-Pak C18 6 cc Vac Cartridge, 500 mg Sorbent per Cartridge, 55-105 um Particle Size, 30/pk
WAT054275 Symmetry C18 5um 4.6x250mm Column
186003462 ACQUITY UPLC BEH HILIC Column, 130?, 1.7 um, 2.1 mm X 150 mm, 1/pkg
186000254 Oasis MCX cartridge 3cc/60mg 30um
M960080BC2 Rhenium Filament Assembly 灯丝
WAT020805 SEP-PAK VAC C18 3CC 500MG 50/BX
186000305 Scr. Cap 12x32 w/bnded pre-slit PTFE/Sil
186002559 SunFire C18 Column, 100?, 5 um, 4.6 mm X 150 mm, 1/pkg
700000254 PERFORMANCE PLUS CV CARTRIDGES 2/PK
186005609 ACQUITY UPLC BEH C18 Column, 130?, 1.7 um, 3 mm X 75 mm, 1/pkg
186002737 SunFire C8 Column, 100?, 5 um, 4.6 mm X 150 mm, 1/pkg
WAT011565 Ultrahydrogel Guard Column, 200?, 6 um, 6 mm X 40 mm, Water , 1/pkg
700002399 PerformancePlus Check Valve Cartridge
186000115 Oasis HLB Cartridge 6cc/500mg 30/box
186000385C LCGC Certified Clear Glass 12 x 32mm Screw Neck Total Recovery Vial, with Cap and Preslit PTFE/Silicone Septa, 1 mL Volume, 100/pkg
WAT023590 Sep-Pak C18 1 cc Vac Cartridge, 100 mg Sorbent per Cartridge, 55-105 um Particle Size, 100/pk
186004618 Certified Sep-Pak C18 3 cc Vac Cartridge, 200 mg Sorbent per Cartridge, 37-55 um Particle Size, 50/pkg
WAT054630 Sep-Pak Alumina N 12 cc Vac Cartridge, 2 g Sorbent
186000307C 12x32 Gls Srw Cap Vl w/Bnd pre-slt septa
5560020-S Rotary Pump Oil
-----------------------------------------------------
186002785 Waters沃特世 色谱耗材 色谱柱
100000110, 150000486, 150000487, 176000160, 176000512, 176000513, 176000861, 176000862, 176000863, 176000864, 176000874, 176000875, 176000876, 176000877, 176000882, 176000883, 176000884, 176000885, 176000905, 176000906, 176000907, 176000908, 176000992, 176001042, 176001043, 176001044, 176001045, 176001046, 176001047, 176001048, 176001049, 176001050, 176001051, 176001089, 176001090, 176001091, 176001092, 176001093, 176001094, 176001121, 176001122, 176001123, 176001124, 176001125, 176001126, 176001127, 176001129, 176001130, 176001131, 176001132, 176001133, 176001235, 176001238, 176001279, 176001281, 176001304, 176001309, 176001310, 176001311, 176001343, 176001344, 176001345, 176001346, 176001347, 176001367, 176001375, 176001398, 176001459, 176001498, 176001519, 176001524, 176001525, 176001526, 176001527, 176001528, 176001529, 176001530, 176001531, 176001532, 176001533, 176001534, 176001535, 176001536, 176001537, 176001538, 176001539, 176001540, 176001541, 176001542, 176001543, 176001545, 176001546, 176001556, 176001557, 176001558, 176001559, 176001560, 176001561, 176001562, 176001603, 176001604, 176001605, 176001606, 176001607, 176001608, 176001609, 176001610, 176001633, 176001634, 176001676, 176001692, 176001693, 176001694, 176001695, 176001696, 176001697, 176001698, 176001699, 176001700, 176001701, 176001702, 176001703, 176001704, 186000100, 186000101, 186000102, 186000103, 186000104, 186000105, 186000106, 186000107, 186000108, 186000109, 186000110, 186000111, 186000112, 186000113, 186000114, 186000115, 186000116, 186000117, 186000118, 186000128, 186000131, 186000132, 186000145, 186000146, 186000147, 186000148, 186000149, 186000150, 186000151, 186000152, 186000153, 186000154, 186000155, 186000156, 186000157, 186000166, 186000167, 186000168, 186000169, 186000170, 186000171, 186000172, 186000173, 186000174, 186000175, 186000176, 186000177, 186000178, 186000179, 186000180, 186000181, 186000182, 186000183, 186000185, 186000187, 186000188, 186000189, 186000190, 186000192, 186000194, 186000195, 186000197, 186000198, 186000199, 186000200, 186000201, 186000206, 186000207, 186000208, 186000209, 186000210, 186000211, 186000212, 186000213, 186000214, 186000215, 186000216, 186000217, 186000218, 186000223, 186000224, 186000229, 186000234, 186000234DV, 186000235, 186000236, 186000237, 186000238, 186000248, 186000250, 186000252, 186000253, 186000254, 186000255, 186000256, 186000259, 186000261, 186000262, 186000268, 186000269, 186000270, 186000271, 186000272C, 186000272DV, 186000273, 186000273DV, 186000274, 186000275, 186000276, 186000277, 186000278, 186000279, 186000280, 186000281, 186000282, 186000283, 186000284, 186000285, 186000286, 186000287, 186000288, 186000289, 186000290, 186000291, 186000292, 186000293, 186000294, 186000295, 186000302, 186000302DV, 186000303, 186000304, 186000305, 186000307C, 186000307DV, 186000308, 186000309, 186000326C, 186000326DV, 186000327C, 186000327DV, 186000328, 186000349, 186000349DV, 186000366, 186000367, 186000368, 186000369, 186000370, 186000371, 186000372, 186000373, 186000375, 186000378, 186000380, 186000381, 186000382, 186000383, 186000384C, 186000384DV, 186000385C, 186000385DV, 186000386, 186000387, 186000388, 186000389, 186000390, 186000391, 186000392, 186000393, 186000394, 186000395, 186000396, 186000397, 186000398, 186000399, 186000400, 186000401, 186000402, 186000403, 186000404, 186000405, 186000406, 186000407, 186000408, 186000409, 186000410, 186000411, 186000412, 186000413, 186000414, 186000415, 186000416, 186000417, 186000418, 186000419, 186000420, 186000421, 186000422, 186000423, 186000424, 186000425, 186000426, 186000427, 186000428, 186000429, 186000430, 186000431, 186000432, 186000433, 186000434, 186000435, 186000436, 186000437, 186000438, 186000439, 186000440, 186000441, 186000442, 186000443, 186000446, 186000447, 186000448, 186000449, 186000450, 186000451, 186000452, 186000453, 186000454, 186000455, 186000456, 186000457, 186000458, 186000459, 186000460, 186000461, 186000462, 186000463, 186000464, 186000465, 186000466, 186000467, 186000468, 186000469, 186000470, 186000471, 186000472, 186000473, 186000474, 186000475, 186000476, 186000477, 186000478, 186000479, 186000480, 186000481, 186000482, 186000483, 186000484, 186000485, 186000486, 186000487, 186000488, 186000489, 186000490, 186000491, 186000492, 186000493, 186000494, 186000495, 186000496, 186000497, 186000498, 186000499, 186000500, 186000501, 186000502, 186000503, 186000504, 186000505, 186000506, 186000507, 186000508, 186000509, 186000510, 186000511, 186000512, 186000513, 186000514, 186000515, 186000516, 186000517, 186000518, 186000519, 186000520, 186000521, 186000522, 186000523, 186000524, 186000525, 186000526, 186000527, 186000528, 186000529, 186000530, 186000531, 186000532, 186000533, 186000534, 186000535, 186000536, 186000537, 186000538, 186000539, 186000540, 186000541, 186000542, 186000543, 186000544, 186000545, 186000546, 186000547, 186000548, 186000549, 186000550, 186000551, 186000552, 186000553, 186000554, 186000555, 186000556, 186000557, 186000558, 186000559, 186000560, 186000561, 186000562, 186000563, 186000564, 186000565, 186000566, 186000567, 186000568, 186000569, 186000570, 186000571, 186000572, 186000573, 186000574, 186000575, 186000576, 186000577, 186000578, 186000579, 186000580, 186000581, 186000582, 186000583, 186000584, 186000585, 186000586, 186000587, 186000588, 186000589, 186000590, 186000591, 186000592, 186000593, 186000594, 186000595, 186000596, 186000597, 186000598, 186000599, 186000600, 186000601, 186000602, 186000603, 186000632, 186000633, 186000634, 186000635, 186000636, 186000637, 186000638, 186000639, 186000640, 186000641, 186000642, 186000643, 186000644, 186000645, 186000646, 186000647, 186000648, 186000649, 186000650, 186000651, 186000652, 186000653, 186000654, 186000655, 186000656, 186000657, 186000658, 186000659, 186000660, 186000661, 186000662, 186000663, 186000678, 186000679, 186000683, 186000690, 186000691, 186000692, 186000693, 186000694, 186000695, 186000696, 186000697, 186000698, 186000699, 186000700, 186000701, 186000702, 186000703, 186000704, 186000706, 186000708, 186000709, 186000711, 186000712, 186000713, 186000714, 186000715, 186000716, 186000717, 186000718, 186000776, 186000777, 186000778, 186000782, 186000815, 186000816, 186000817, 186000818, 186000826, 186000827, 186000828, 186000829, 186000830, 186000831, 186000832, 186000833, 186000834, 186000835, 186000836, 186000837C, 186000837DV, 186000838C, 186000838DV, 186000839C, 186000839DV, 186000840, 186000840DV, 186000841, 186000842, 186000846C, 186000846DV, 186000847C, 186000847DV, 186000848, 186000848DV, 186000855, 186000855DV, 186000856, 186000857, 186000861, 186000862, 186000863, 186000865, 186000876, 186000877, 186000878, 186000879, 186000900, 186000925, 186000926, 186000964, 186000965, 186000979, 186000981, 186000982, 186000984, 186000984DV, 186000988, 186000989, 186000989DV, 186000998, 186000999, 186001001, 186001002, 186001004, 186001005, 186001006, 186001007, 186001008, 186001009, 186001010, 186001011, 186001012, 186001013, 186001014, 186001015, 186001016, 186001017, 186001018, 186001019, 186001020, 186001021, 186001022, 186001023, 186001024, 186001025, 186001026, 186001027, 186001028, 186001029, 186001030, 186001031, 186001032, 186001033, 186001034, 186001035, 186001036, 186001037, 186001090, 186001100, 186001104, 186001105, 186001106, 186001107, 186001124, 186001124DV, 186001125, 186001125DV, 186001126C, 186001126DV, 186001127, 186001127DV, 186001128C, 186001128DV, 186001130C, 186001130DV, 186001131C, 186001131DV, 186001133C, 186001133DV, 186001134, 186001134C, 186001134DV, 186001135, 186001135DV, 186001137, 186001138, 186001139, 186001140, 186001141, 186001142, 186001143, 186001144, 186001145, 186001146, 186001147, 186001148, 186001149, 186001150, 186001151, 186001152, 186001153, 186001154, 186001155, 186001156, 186001157, 186001158, 186001159, 186001160, 186001161, 186001162, 186001163, 186001164, 186001165, 186001166, 186001167, 186001168, 186001169, 186001170, 186001171, 186001172, 186001173, 186001174, 186001175, 186001177, 186001178, 186001179, 186001180, 186001181, 186001183, 186001184, 186001185, 186001186, 186001187, 186001188, 186001189, 186001190, 186001191, 186001192, 186001193, 186001194, 186001195, 186001196, 186001203, 186001204, 186001205, 186001216, 186001256, 186001259, 186001260, 186001261, 186001262, 186001263, 186001264, 186001265, 186001279, 186001281, 186001283, 186001285, 186001287, 186001289, 186001291, 186001293, 186001295, 186001297, 186001299, 186001301, 186001303, 186001305, 186001307, 186001309, 186001311, 186001313, 186001315, 186001317, 186001319, 186001321, 186001323, 186001325, 186001327, 186001329, 186001331, 186001333, 186001335, 186001337, 186001340, 186001342, 186001344, 186001346, 186001361, 186001363, 186001365, 186001367, 186001369, 186001371, 186001373, 186001375, 186001377, 186001379, 186001381, 186001383, 186001385, 186001387, 186001389, 186001391, 186001393, 186001395, 186001413, 186001414, 186001420, 186001421, 186001422, 186001431, 186001434, 186001435, 186001436, 186001436DV, 186001437, 186001437DV, 186001438, 186001470, 186001471, 186001472, 186001473, 186001474, 186001475, 186001476, 186001477, 186001478, 186001479, 186001480, 186001481, 186001482, 186001728, 186001729, 186001740, 186001741, 186001742, 186001743, 186001744, 186001745, 186001746, 186001747, 186001749, 186001750, 186001751, 186001752, 186001753, 186001754, 186001755, 186001757, 186001758, 186001759, 186001760, 186001761, 186001762, 186001763, 186001764, 186001765, 186001766, 186001767, 186001768, 186001769, 186001770, 186001771, 186001772, 186001773, 186001774, 186001775, 186001776, 186001777, 186001778, 186001779, 186001780, 186001781, 186001782, 186001783, 186001784, 186001785, 186001786, 186001787, 186001788, 186001789, 186001790, 186001792, 186001828BA, 186001829, 186001830BA, 186001831, 186001835, 186001836, 186001837, 186001838, 186001839, 186001840, 186001841, 186001842, 186001843, 186001844, 186001845, 186001846, 186001847, 186001848, 186001849, 186001850, 186001855, 186001860, 186001861, 186001879, 186001880, 186001881, 186001882, 186001883, 186001884, 186001888, 186001889, 186001890, 186001891, 186001892, 186001893, 186001894, 186001897, 186001898, 186001899, 186001900, 186001901, 186001902, 186001906, 186001907, 186001908, 186001909, 186001910, 186001911, 186001912, 186001913, 186001914, 186001915, 186001916, 186001917, 186001919, 186001920, 186001921, 186001922, 186001923, 186001924, 186001925, 186001926, 186001927, 186001930, 186001931, 186001932, 186001933, 186001934, 186001935, 186001936, 186001937, 186001938, 186001939, 186001940, 186001941, 186001942, 186001943, 186001944, 186001945, 186001972, 186001973, 186001974, 186001975, 186001976, 186001977, 186001979, 186001980, 186001982, 186001983, 186001984, 186001985, 186001986, 186001987, 186001988, 186001989, 186001990, 186001991, 186001992, 186001993, 186001994, 186001995, 186002003, 186002004, 186002005, 186002006, 186002007, 186002008, 186002009, 186002010, 186002011, 186002012, 186002013, 186002014, 186002015, 186002016, 186002017, 186002018, 186002019, 186002020, 186002021, 186002022, 186002023, 186002024, 186002025, 186002026, 186002027, 186002028, 186002029, 186002030, 186002031, 186002032, 186002033, 186002034, 186002035, 186002036, 186002037, 186002038, 186002039, 186002040, 186002041, 186002042, 186002043, 186002044, 186002045, 186002046, 186002047, 186002048, 186002049, 186002050, 186002051, 186002052, 186002053, 186002054, 186002055, 186002056, 186002057, 186002058, 186002059, 186002060, 186002061, 186002062, 186002063, 186002064, 186002065, 186002066, 186002067, 186002068, 186002069, 186002070, 186002071, 186002072, 186002073, 186002074, 186002075, 186002076, 186002077, 186002078, 186002079, 186002080, 186002081, 186002082, 186002083, 186002084, 186002085, 186002086, 186002087, 186002088, 186002089, 186002090, 186002091, 186002092, 186002093, 186002094, 186002095, 186002096, 186002097, 186002098, 186002099, 186002115, 186002121, 186002122, 186002123, 186002127, 186002128, 186002129, 186002130, 186002133, 186002152, 186002153, 186002154, 186002155, 186002156, 186002157, 186002158, 186002159, 186002160, 186002161, 186002162, 186002163, 186002164, 186002165, 186002166, 186002167, 186002168, 186002169, 186002170, 186002171, 186002172, 186002173, 186002174, 186002175, 186002176, 186002177, 186002178, 186002179, 186002180, 186002181, 186002182, 186002183, 186002184, 186002185, 186002186, 186002187, 186002188, 186002189, 186002190, 186002191, 186002192, 186002193, 186002194, 186002195, 186002197, 186002198, 186002199, 186002200, 186002201, 186002202, 186002203, 186002206, 186002208, 186002209, 186002210, 186002211, 186002212, 186002215, 186002216, 186002218, 186002219, 186002220, 186002221, 186002222, 186002223, 186002224, 186002225, 186002226, 186002234, 186002235, 186002236, 186002254, 186002255, 186002256, 186002257, 186002258, 186002259, 186002260, 186002261, 186002262, 186002263, 186002264, 186002265, 186002266, 186002267, 186002268, 186002269, 186002270, 186002271, 186002272, 186002273, 186002274, 186002275, 186002276, 186002277, 186002278, 186002279, 186002280, 186002281, 186002282, 186002298, 186002299, 186002300, 186002311, 186002312, 186002313, 186002314, 186002315, 186002316, 186002318, 186002319, 186002320, 186002321, 186002322, 186002324, 186002325, 186002326, 186002327, 186002328, 186002329, 186002330, 186002331, 186002332, 186002333, 186002334, 186002335, 186002336, 186002337, 186002338, 186002344, 186002346, 186002347, 186002349, 186002350, 186002352, 186002353, 186002361, 186002379, 186002380, 186002381, 186002382, 186002383, 186002384, 186002385, 186002386, 186002387, 186002388, 186002389, 186002390, 186002417, 186002418, 186002423, 186002425, 186002426, 186002427, 186002428, 186002429, 186002430, 186002431, 186002432, 186002433, 186002434, 186002435, 186002436, 186002437, 186002438, 186002439, 186002440, 186002448, 186002452, 186002453, 186002454, 186002455, 186002456, 186002457, 186002459, 186002461, 186002462, 186002463, 186002464, 186002466, 186002467, 186002468, 186002469, 186002470, 186002471, 186002473, 186002474, 186002476, 186002477, 186002478, 186002479, 186002481, 186002482, 186002483, 186002484, 186002485, 186002486, 186002489, 186002490, 186002491, 186002492, 186002493, 186002494, 186002495, 186002496, 186002497, 186002498, 186002499, 186002500, 186002501, 186002502, 186002503, 186002504, 186002505, 186002507, 186002508, 186002509, 186002520, 186002526, 186002528, 186002529, 186002530, 186002531, 186002532, 186002533, 186002534, 186002535, 186002536, 186002537, 186002538, 186002539, 186002540, 186002541, 186002542, 186002543, 186002544, 186002545, 186002546, 186002547, 186002548, 186002549, 186002550, 186002551, 186002552, 186002553, 186002554, 186002555, 186002556, 186002557, 186002558, 186002559, 186002560, 186002561, 186002562, 186002563, 186002564, 186002565, 186002566, 186002567, 186002568, 186002569, 186002570, 186002571, 186002572, 186002574, 186002581, 186002582, 186002583, 186002584, 186002585, 186002586, 186002587, 186002588, 186002589, 186002590, 186002591, 186002592, 186002593, 186002594, 186002595, 186002596, 186002597, 186002598, 186002599, 186002600, 186002601, 186002602, 186002603, 186002604, 186002608, 186002609, 186002611, 186002612, 186002613, 186002614, 186002615, 186002616, 186002617, 186002618, 186002619, 186002622, 186002623, 186002626, 186002628, 186002629C, 186002630C, 186002631, 186002632, 186002633, 186002639, 186002640, 186002641, 186002642, 186002643, 186002645, 186002646, 186002647, 186002648, 186002649, 186002650, 186002651, 186002663, 186002664, 186002665, 186002666, 186002667, 186002668, 186002669, 186002670, 186002671, 186002672, 186002673, 186002674, 186002675, 186002676, 186002677, 186002678, 186002679, 186002680, 186002681, 186002682, 186002683, 186002684, 186002685, 186002686, 186002687, 186002690, 186002694, 186002697, 186002698, 186002699, 186002700, 186002701, 186002702, 186002705, 186002706, 186002707, 186002708, 186002709, 186002710, 186002711, 186002712, 186002713, 186002714, 186002715, 186002716, 186002717, 186002718, 186002719, 186002720, 186002721, 186002722, 186002723, 186002724, 186002725, 186002726, 186002727, 186002728, 186002729, 186002730, 186002731, 186002732, 186002733, 186002734, 186002735, 186002736, 186002737, 186002738, 186002739, 186002740, 186002741, 186002742, 186002743, 186002744, 186002745, 186002746, 186002747, 186002748, 186002749, 186002750, 186002751, 186002752, 186002753, 186002754, 186002755, 186002756, 186002757, 186002758, 186002759, 186002760, 186002761, 186002762, 186002763, 186002764, 186002765, 186002766, 186002767, 186002768, 186002780, 186002781, 186002784, 186002785, 186002786, 186002787, 186002788, 186002789, 186002795, 186002797, 186002799, 186002800, 186002801, 186002802, 186002803, 186002804, 186002805, 186002806, 186002808, 186002812, 186002813, 186002817, 186002819, 186002820, 186002821, 186002822, 186002823, 186002824, 186002825, 186002826, 186002827, 186002828, 186002829, 186002830, 186002831, 186002832, 186002833, 186002834, 186002835, 186002836, 186002837, 186002838, 186002839, 186002840, 186002841, 186002843, 186002844, 186002845, 186002846, 186002847, 186002848, 186002849, 186002850, 186002851, 186002852, 186002853, 186002854, 186002865, 186002866, 186002867, 186002868, 186002869, 186002870, 186002871, 186002872, 186002875, 186002876, 186002877, 186002878, 186002879, 186002881, 186002882, 186002883, 186002884, 186002885, 186002892, 186002893, 186002972, 186002973, 186002974, 186002975, 186002976, 186002977, 186002978, 186002979, 186002980, 186002981, 186002982, 186002983, 186002984, 186002985, 186002986, 186002987, 186002988, 186002989, 186002990, 186002991, 186002992, 186002993, 186002994, 186002995, 186002996, 186002997, 186002999, 186003002, 186003003, 186003004, 186003005, 186003006, 186003007, 186003008, 186003009, 186003010, 186003011, 186003012, 186003013, 186003014, 186003015, 186003016, 186003017, 186003018, 186003019, 186003020, 186003021, 186003022, 186003023, 186003024, 186003025, 186003026, 186003027, 186003028, 186003029, 186003030, 186003031, 186003032, 186003033, 186003034, 186003035, 186003036, 186003037, 186003038, 186003039, 186003040, 186003041, 186003042, 186003043, 186003044, 186003045, 186003046, 186003047, 186003048, 186003049, 186003050, 186003051, 186003052, 186003053, 186003054, 186003055, 186003056, 186003057, 186003058, 186003059, 186003060, 186003061, 186003062, 186003063, 186003064, 186003065, 186003066, 186003067, 186003068, 186003069, 186003070, 186003071, 186003072, 186003073, 186003074, 186003075, 186003076, 186003077, 186003078, 186003079, 186003080, 186003081, 186003082, 186003083, 186003084, 186003085, 186003087, 186003088, 186003089, 186003090, 186003091, 186003092, 186003096, 186003099, 186003101, 186003107, 186003108, 186003109, 186003110, 186003111, 186003112, 186003113, 186003114, 186003115, 186003116, 186003117, 186003118, 186003121, 186003122, 186003124, 186003126, 186003127, 186003128, 186003129, 186003130, 186003131, 186003132, 186003133, 186003134, 186003135, 186003136, 186003139, 186003140, 186003141, 186003142, 186003144, 186003145, 186003146, 186003148, 186003149, 186003150, 186003151, 186003152, 186003153, 186003154, 186003155, 186003156, 186003157, 186003158, 186003159, 186003160, 186003161, 186003162, 186003163, 186003164, 186003167, 186003168, 186003169, 186003170, 186003172, 186003173, 186003174, 186003175, 186003177, 186003178, 186003179, 186003180, 186003181, 186003182, 186003183, 186003184, 186003185, 186003186, 186003187, 186003188, 186003189, 186003190, 186003191, 186003192, 186003193, 186003194, 186003195, 186003196, 186003201, 186003249, 186003254, 186003255, 186003256, 186003257, 186003258, 186003259, 186003260, 186003261, 186003262, 186003264, 186003265, 186003266, 186003267, 186003268, 186003269, 186003271, 186003272, 186003273, 186003274, 186003275, 186003276, 186003277, 186003278, 186003279, 186003284, 186003285, 186003286, 186003287, 186003301, 186003302, 186003303, 186003306, 186003307, 186003308, 186003309, 186003310, 186003311, 186003312, 186003313, 186003314, 186003315, 186003316, 186003317, 186003318, 186003319, 186003320, 186003321, 186003322, 186003323, 186003324, 186003325, 186003326, 186003327, 186003328, 186003329, 186003330, 186003331, 186003332, 186003333, 186003334, 186003335, 186003336, 186003337, 186003338, 186003339, 186003340, 186003341, 186003342, 186003343, 186003344, 186003345, 186003346, 186003347, 186003348, 186003349, 186003350, 186003351, 186003352, 186003353, 186003354, 186003355, 186003356, 186003357, 186003358, 186003359, 186003360, 186003361, 186003362, 186003363, 186003364, 186003365, 186003366, 186003367, 186003368, 186003369, 186003373, 186003374, 186003375, 186003376, 186003377, 186003378, 186003379, 186003390, 186003391, 186003392, 186003394, 186003395, 186003396, 186003397, 186003398, 186003399, 186003400, 186003401, 186003402, 186003403, 186003404, 186003405, 186003406, 186003407, 186003408, 186003409, 186003410, 186003411, 186003412, 186003413, 186003414, 186003415, 186003416, 186003417, 186003418, 186003419, 186003420, 186003425, 186003426, 186003427, 186003428, 186003429, 186003430, 186003431, 186003432, 186003433, 186003434, 186003435, 186003436, 186003437, 186003438, 186003439, 186003440, 186003441, 186003442, 186003443, 186003444, 186003445, 186003446, 186003447, 186003448, 186003449, 186003450, 186003451, 186003452, 186003453, 186003454, 186003455, 186003457, 186003458, 186003459, 186003460, 186003461, 186003462, 186003463, 186003467, 186003468, 186003469, 186003491, 186003492, 186003493, 186003494, 186003495, 186003496, 186003497, 186003498, 186003499, 186003500, 186003501, 186003502, 186003503, 186003504, 186003505, 186003506, 186003507, 186003514, 186003516, 186003517, 186003518, 186003519, 186003522, 186003523, 186003524, 186003529, 186003530, 186003531, 186003532, 186003533, 186003534, 186003535, 186003536, 186003537, 186003538, 186003539, 186003540, 186003542, 186003543, 186003544, 186003545, 186003546, 186003550, 186003554, 186003555, 186003556, 186003560, 186003561, 186003562, 186003563, 186003564, 186003565, 186003566, 186003567, 186003568, 186003569, 186003570, 186003571, 186003572, 186003573, 186003574, 186003575, 186003576, 186003577, 186003578, 186003579, 186003580, 186003581, 186003582, 186003583, 186003584, 186003585, 186003586, 186003587, 186003588, 186003589, 186003590, 186003591, 186003592, 186003593, 186003594, 186003595, 186003596, 186003597, 186003598, 186003599, 186003604, 186003605, 186003606, 186003607, 186003608, 186003609, 186003610, 186003611, 186003612, 186003613, 186003614, 186003615, 186003616, 186003617, 186003618, 186003619, 186003620, 186003621, 186003622, 186003623, 186003624, 186003625, 186003626, 186003627, 186003628, 186003629, 186003630, 186003631, 186003632, 186003633, 186003634, 186003635, 186003636, 186003637, 186003638, 186003639, 186003640, 186003641, 186003642, 186003643, 186003648, 186003649, 186003650, 186003651, 186003652, 186003653, 186003654, 186003655, 186003656, 186003657, 186003658, 186003659, 186003660, 186003661, 186003662, 186003663, 186003664, 186003665, 186003666, 186003667, 186003668, 186003669, 186003670, 186003671, 186003672, 186003673, 186003674, 186003675, 186003676, 186003677, 186003685, 186003686, 186003687, 186003691, 186003692, 186003693, 186003694, 186003695, 186003696, 186003697, 186003698, 186003699, 186003700, 186003701, 186003702, 186003703, 186003704, 186003705, 186003706, 186003707, 186003708, 186003709, 186003710, 186003711, 186003712, 186003713, 186003714, 186003715, 186003716, 186003717, 186003718, 186003719, 186003720, 186003721, 186003722, 186003723, 186003724, 186003725, 186003726, 186003727, 186003728, 186003729, 186003730, 186003731, 186003732, 186003733, 186003734, 186003735, 186003736, 186003737, 186003738, 186003739, 186003740, 186003741, 186003742, 186003743, 186003744, 186003745, 186003746, 186003747, 186003748, 186003751, 186003754, 186003755, 186003756, 186003757, 186003758, 186003759, 186003760, 186003761, 186003766, 186003767, 186003768, 186003769, 186003770, 186003771, 186003772, 186003773, 186003774, 186003775, 186003776, 186003777, 186003778, 186003779, 186003780, 186003781, 186003782, 186003783, 186003784, 186003785, 186003786, 186003787, 186003788, 186003789, 186003790, 186003791, 186003792, 186003793, 186003794, 186003795, 186003796, 186003797, 186003798, 186003799, 186003800, 186003801, 186003802, 186003803, 186003804, 186003805, 186003806, 186003807, 186003808, 186003809, 186003810, 186003811, 186003812, 186003813, 186003814, 186003815, 186003820, 186003821, 186003828, 186003836, 186003837, 186003838, 186003839, 186003840, 186003841, 186003848, 186003849, 186003852, 186003853, 186003854, 186003855, 186003856, 186003858, 186003863, 186003864, 186003873, 186003877, 186003885C, 186003886C, 186003889, 186003890, 186003891, 186003892, 186003893, 186003894, 186003895, 186003896, 186003897, 186003898, 186003899, 186003900, 186003901, 186003902, 186003903, 186003904, 186003908, 186003909, 186003910, 186003911, 186003915, 186003919, 186003925, 186003926, 186003927, 186003928, 186003929, 186003930, 186003931, 186003933, 186003934, 186003935, 186003936, 186003937, 186003938, 186003939, 186003940, 186003941, 186003943, 186003944, 186003945, 186003946, 186003949, 186003950, 186003952, 186003953, 186003954, 186003956, 186003957, 186003958, 186003959, 186003960, 186003961, 186003962, 186003963, 186003964, 186003965, 186003966, 186003969, 186003970, 186003971, 186003972, 186003973, 186003974, 186003975, 186003976, 186003977, 186003978, 186003979, 186003980, 186003981, 186003987, 186003988, 186003989, 186003990, 186003991, 186003992, 186003993, 186003994, 186003995, 186003996, 186003997, 186003998, 186003999, 186004001, 186004002, 186004003, 186004004, 186004005, 186004006, 186004007, 186004008, 186004009, 186004010, 186004011, 186004012, 186004013, 186004014, 186004015, 186004016, 186004021, 186004022, 186004023, 186004024, 186004025, 186004026, 186004027, 186004028, 186004029, 186004030, 186004031, 186004032, 186004044, 186004045, 186004046, 186004047, 186004048, 186004049, 186004050, 186004051, 186004052, 186004053, 186004054, 186004055, 186004056, 186004057, 186004058, 186004080, 186004081, 186004082, 186004083, 186004084, 186004085, 186004086, 186004088, 186004100, 186004107, 186004108, 186004109, 186004111, 186004112, 186004114, 186004115, 186004116, 186004117, 186004118, 186004119, 186004120, 186004132C, 186004133C, 186004134, 186004135, 186004136, 186004137, 186004138, 186004167C, 186004168C, 186004169, 186004400, 186004401, 186004429, 186004430, 186004431, 186004432, 186004433, 186004434, 186004435, 186004436, 186004437, 186004438, 186004439, 186004440, 186004441, 186004442, 186004443, 186004444, 186004445, 186004446, 186004447, 186004448, 186004449, 186004450, 186004451, 186004452, 186004453, 186004454, 186004455, 186004456, 186004457, 186004458, 186004459, 186004460, 186004461, 186004464, 186004465, 186004466, 186004467, 186004468, 186004469, 186004470, 186004471, 186004475, 186004476, 186004485, 186004486, 186004487, 186004495, 186004496, 186004497, 186004498, 186004499, 186004500, 186004501, 186004502, 186004503, 186004504, 186004505, 186004535, 186004536, 186004537, 186004538, 186004540, 186004541, 186004542, 186004543, 186004544, 186004545, 186004546, 186004547, 186004548, 186004560, 186004561, 186004562, 186004563, 186004564, 186004565, 186004566, 186004567, 186004568, 186004569, 186004570, 186004571, 186004572, 186004578, 186004598, 205000391, 205000392, 289000159, 289000779, 290000479, 405000934, 405000981, 430000366, 430001988, 600000158, 600000162, 600000175, 600000176, 600000177, 600000178, 600000179, 600000180, 600000181, 600000182, 600000183, 600000184, 600000594, 600000595, 600000668CV, 600000669CV, 600000670CV, 600000671CV, 600000749CV, 600000750CV, 600000751CV, 600000752CV, 600000754CV, 600000755CV, 700000117, 700000118, 700000119, 700000120, 700000231, 700000232, 700000233, 700000234, 700000875, 700001019, 700001020, 700001436, 700003775, 700003776, 700003777, 700003778, 700003779, 700003780, 715001381, 715001531, 715001664, 716001974, 725000417, 725000418, JJAN20131, JJAN20229, JJAN21017, JJAN21018, PSL000142, PSL400123, PSL403800, PSL403805, PSL403810, PSL403814, PSL404218, PSL404219, PSL404231, PSL405352, PSL405362, PSL405390, PSL407006, PSL407087, PSL407167, PSL408004, PSL408008, PSL408028, PSL408067, PSL408085, PSL408087, PSL408101, PSL408137, PSL408153, PSL408213, PSL408234, PSL410208, PSL410408, PSL410418, PSL412109, PSL412115, PSL414168, PSL560471, PSL613301, PSL613302, PSL613312, PSL613313, PSL613315, PSL613316, PSL613317, PSL613318, PSL613319, PSL613320, PSL613321, PSL613322, PSL613324, PSL613325, PSL613457, PSL613570, PSL613578, PSL613600, PSL613602, PSL613609, PSL618000, PSL618001, PSL618003, PSL618004, PSL618005, PSL618006, PSL618007, PSL618008, PSL618009, PSL618010, PSL618011, PSL618021, PSL618022, PSL618102, PSL618103, PSL618107, PSL660001, PSL901290, PSL901291, PSL901292, PSL901315, PSL904301, PSL904303, PSS000100, PSS000102, PSS000103, PSS000106, PSS000107, PSS000113, PSS614100, PSS614101, PSS614102, PSS614103, PSS614104, PSS614108, PSS614113, PSS830008, PSS830051, PSS830053, PSS830055, PSS830057, PSS830059, PSS830065, PSS830068, PSS830073, PSS830074, PSS830075, PSS830076, PSS830077, PSS830078, PSS830079, PSS830111, PSS830112, PSS830113, PSS830114, PSS830115, PSS830122, PSS830123, PSS830125, PSS830133, PSS830135, PSS830185, PSS830195, PSS830196, PSS830212, PSS830213, PSS830214, PSS830215, PSS830285, PSS830295, PSS830611, PSS830612, PSS830613, PSS830614, PSS830615, PSS830616, PSS830622, PSS830623, PSS830625, PSS830632, PSS830635, PSS830682, PSS830685, PSS830695, PSS830712, PSS830713, PSS830714, PSS830715, PSS830785, PSS830795, PSS830812, PSS830813, PSS830814, PSS830815, PSS830885, PSS830895, PSS830907, PSS830908, PSS830909, PSS830911, PSS830912, PSS830913, PSS830914, PSS830915, PSS830922, PSS830923, PSS830925, PSS830932, PSS830966, PSS830985, PSS830995, PSS831011, PSS831012, PSS831013, PSS831014, PSS831015, PSS831032, PSS831085, PSS831095, PSS831111, PSS831112, PSS831113, PSS831114, PSS831115, PSS831122, PSS831123, PSS831125, PSS831132, PSS831135, PSS831185, PSS831195, PSS831811, PSS831812, PSS831813, PSS831814, PSS831815, PSS831822, PSS831823, PSS831825, PSS831832, PSS831882, PSS831885, PSS831895, PSS831911, PSS831912, PSS831913, PSS831914, PSS831915, PSS831916, PSS831922, PSS831923, PSS831925, PSS831932, PSS831933, PSS831935, PSS831985, PSS831995, PSS832011, PSS832012, PSS832013, PSS832022, PSS832023, PSS832032, PSS832033, PSS832111, PSS832112, PSS832113, PSS832115, PSS832116, PSS832122, PSS832123, PSS832132, PSS832133, PSS832211, PSS832212, PSS832213, PSS832222, PSS832223, PSS832232, PSS832233, PSS832311, PSS832312, PSS832313, PSS832315, PSS832322, PSS832323, PSS832333, PSS832411, PSS832412, PSS832413, PSS832414, PSS832422, PSS832423, PSS832432, PSS832433, PSS832513, PSS832514, PSS832515, PSS832582, PSS832585, PSS832595, PSS832611, PSS832612, PSS832613, PSS832615, PSS832685, PSS832695, PSS832711, PSS832712, PSS832713, PSS832714, PSS832715, PSS832785, PSS832795, PSS832813, PSS832815, PSS832885, PSS832895, PSS832911, PSS832912, PSS832913, PSS833013, PSS833015, PSS833085, PSS833095, PSS833111, PSS833112, PSS833113, PSS833213, PSS833215, PSS833285, PSS833295, PSS833411, PSS833412, PSS833413, PSS833416, PSS833422, PSS833423, PSS833433, PSS833512, PSS833513, PSS833515, PSS833585, PSS833595, PSS833612, PSS833613, PSS833615, PSS833685, PSS833695, PSS833711, PSS833712, PSS833713, PSS833813, PSS833815, PSS833885, PSS833895, PSS833912, PSS833913, PSS833915, PSS833985, PSS833995, PSS834300, PSS837511, PSS837512, PSS837513, PSS837515, PSS837585, PSS837595, PSS837613, PSS837615, PSS837685, PSS837695, PSS837812, PSS837813, PSS837815, PSS838521, PSS838522, PSS838523, PSS838524, PSS838525, PSS838526, PSS838527, PSS838528, PSS838529, PSS838530, PSS838531, PSS838533, PSS838534, PSS838535, PSS839451, PSS839458, PSS839465, PSS839470, PSS839471, PSS839472, PSS839473, PSS839474, PSS839475, PSS839476, PSS839477, PSS839478, PSS839502, PSS839503, PSS839504, PSS839505, PSS839506, PSS839507, PSS839508, PSS839509, PSS839510, PSS839511, PSS839512, PSS839513, PSS839515, PSS839516, PSS839517, PSS839518, PSS839519, PSS839520, PSS839521, PSS839522, PSS839523, PSS839524, PSS839525, PSS839526, PSS839527, PSS839528, PSS839529, PSS839530, PSS839531, PSS839532, PSS839533, PSS839534, PSS839535, PSS839536, PSS839537, PSS839538, PSS839539, PSS839540, PSS839541, PSS839542, PSS839543, PSS839546, PSS839547, PSS839548, PSS839551, PSS839552, PSS839553, PSS839556, PSS839557, PSS839558, PSS839561, PSS839562, PSS839563, PSS839566, PSS839567, PSS839568, PSS839569, PSS839570, PSS839571, PSS839572, PSS839573, PSS839574, PSS839575, PSS839576, PSS839577, PSS839578, PSS839581, PSS839582, PSS839583, PSS839587, PSS839588, PSS839591, PSS839592, PSS839593, PSS839597, PSS839613, PSS839615, PSS839643, PSS839645, PSS839651, PSS839652, PSS839653, PSS839654, PSS839655, PSS839836, PSS839837, PSS839838, PSS839839, PSS839840, PSS839841, PSS839843, PSS839844, PSS839845, PSS839846, PSS839847, PSS839848, PSS839849, PSS839850, PSS839851, PSS839852, PSS839853, PSS845250, PSS845251, PSS845252, PSS845253, PSS845254, PSS845255, PSS845257, PSS845258, PSS845260, PSS845261, PSS845262, PSS845263, PSS845264, PSS845265, PSS845266, PSS845267, PSS845268, PSS845269, PSS845273, PSS845274, PSS845277, PSS845278, PSS845279, PSS845280, PSS845281, PSS845282, PSS845283, PSS845284, PSS845285, PSS845286, PSS845287, PSS845288, PSS845289, PSS845290, PSS845291, PSS845292, PSS845293, PSS845294, PSS845295, PSS845296, PSS845297, PSS845298, PSS845299, PSS845300, PSS845301, PSS845302, PSS845304, PSS845305, PSS845306, PSS845307, PSS845308, PSS845309, PSS845310, PSS845311, PSS845539, PSS845540, PSS845541, PSS845542, PSS845543, PSS845544, PSS845545, PSS845546, PSS845547, PSS845548, PSS845549, PSS845550, PSS845551, PSS845552, PSS845553, PSS845554, PSS845555, PSS845556, PSS845557, PSS845558, PSS845559, PSS845560, PSS845561, PSS845562, PSS845563, PSS845564, PSS845565, PSS845566, PSS845567, PSS845568, PSS845569, PSS845570, PSS845571, PSS845572, PSS845573, PSS845574, PSS845576, PSS845577, PSS845578, PSS845579, PSS845580, PSS845581, PSS845582, PSS845583, PSS845584, PSS845585, PSS845586, PSS845587, PSS845588, PSS845589, PSS845590, PSS845591, PSS845592, PSS845619, WAT007282, WAT007354, WAT007355, WAT007356, WAT007357, WAT007358, WAT007360, WAT010001, WAT010004, WAT010007, WAT010025, WAT010223, WAT010224, WAT010244, WAT010267, WAT010270, WAT010290, WAT010295, WAT010551, WAT010565, WAT010570, WAT010571, WAT010639, WAT010640, WAT010656, WAT010657, WAT010658, WAT010739, WAT010740, WAT010741, WAT010742, WAT010823, WAT010830, WAT010835, WAT010873, WAT010910, WAT010932, WAT010935, WAT010947, WAT010948, WAT010949, WAT010950, WAT010960, WAT010965, WAT010983, WAT010985, WAT010986, WAT010987, WAT010988, WAT011390, WAT011400, WAT011410, WAT011412, WAT011422, WAT011426, WAT011520, WAT011525, WAT011530, WAT011535, WAT011540, WAT011545, WAT011550, WAT011560, WAT011565, WAT011570, WAT011572, WAT011574, WAT011576, WAT011578, WAT011580, WAT011582, WAT011584, WAT011586, WAT011588, WAT011590, WAT011592, WAT011594, WAT011596, WAT011598, WAT011600, WAT011602, WAT011604, WAT011606, WAT011608, WAT011610, WAT011612, WAT011614, WAT011616, WAT011618, WAT011620, WAT011622, WAT011624, WAT011626, WAT011628, WAT011630, WAT011633, WAT011669, WAT011670, WAT011675, WAT011680, WAT011690, WAT011695, WAT011740, WAT011783, WAT011784, WAT011786, WAT011787, WAT011793, WAT011794, WAT011795, WAT011796, WAT011797, WAT011798, WAT011799, WAT011800, WAT011801, WAT011802, WAT011803, WAT011804, WAT011805, WAT011807, WAT011808, WAT011809, WAT011810, WAT011812, WAT011813, WAT011814, WAT011815, WAT015199, WAT015199DV, WAT015207, WAT015209, WAT015220, WAT015401, WAT015490, WAT015670, WAT015674, WAT015814, WAT015817, WAT015831, WAT015833, WAT015834, WAT015835, WAT015836, WAT015837, WAT015848, WAT015853, WAT015854, WAT015857, WAT015858, WAT015859, WAT015860, WAT015861, WAT015871, WAT015872, WAT015927, WAT015928, WAT015930, WAT015931, WAT015961, WAT019311, WAT019876, WAT019877, WAT019878, WAT019891, WAT019892, WAT019893, WAT020500, WAT020505, WAT020510, WAT020515, WAT020520, WAT020525, WAT020530, WAT020535, WAT020540, WAT020545, WAT020550, WAT020587, WAT020588, WAT020589, WAT020594, WAT020595, WAT020596, WAT020721, WAT020722, WAT020723, WAT020724, WAT020731, WAT020732, WAT020733, WAT020734, WAT020739, WAT020740, WAT020741, WAT020770, WAT020790, WAT020795, WAT020800, WAT020805, WAT020810, WAT020815, WAT020820, WAT020825, WAT020830, WAT020835, WAT020840, WAT020845, WAT020850, WAT020855, WAT021127, WAT021693, WAT021901, WAT021902, WAT021903, WAT021904, WAT021905, WAT021906, WAT021907, WAT021908, WAT021909, WAT021910, WAT021927, WAT021932, WAT021945, WAT021946, WAT021947, WAT021950, WAT021951, WAT021969, WAT021977, WAT021992, WAT022033, WAT022034, WAT022035, WAT022180, WAT022190, WAT022191, WAT022192, WAT022193, WAT022194, WAT022197, WAT022198, WAT022206, WAT022207, WAT022228, WAT022271, WAT022275, WAT022276, WAT022280, WAT022281, WAT022282, WAT022283, WAT022297, WAT022298, WAT022299, WAT022357, WAT022359, WAT022364, WAT022365, WAT022387, WAT022388, WAT022400, WAT022440, WAT022441, WAT022453, WAT022454, WAT022476, WAT022479, WAT022681, WAT022861, WAT022978, WAT023321, WAT023322, WAT023323, WAT023326, WAT023331, WAT023332, WAT023333, WAT023336, WAT023343, WAT023344, WAT023345, WAT023346, WAT023347, WAT023348, WAT023349, WAT023370, WAT023371, WAT023372, WAT023373, WAT023390, WAT023396, WAT023401, WAT023501, WAT023507, WAT023513, WAT023519, WAT023525, WAT023531, WAT023537, WAT023543, WAT023549, WAT023555, WAT023561, WAT023575, WAT023580, WAT023585, WAT023590, WAT023595, WAT023600, WAT023605, WAT023610, WAT023615, WAT023620, WAT023625, WAT023635, WAT023650, WAT023655, WAT024310, WAT024369, WAT024386, WAT024388, WAT024413, WAT024564, WAT024659, WAT024894, WAT024895, WAT024943, WAT025050, WAT025051, WAT025053C, WAT025053DV, WAT025054C, WAT025054DV, WAT025153, WAT025161, WAT025163, WAT025172, WAT025173, WAT025174, WAT025327, WAT025820, WAT025821, WAT025822, WAT025823, WAT025828, WAT025829, WAT025830, WAT025831, WAT025832, WAT025834, WAT025835, WAT025841, WAT025843, WAT025844, WAT025845, WAT025846, WAT025848, WAT025850, WAT025851, WAT025852, WAT025853, WAT025859, WAT025860, WAT025861, WAT025862, WAT025863, WAT025864, WAT025865, WAT025866, WAT025867, WAT025868, WAT025869, WAT025870, WAT025871, WAT025872, WAT025873, WAT025874, WAT025875, WAT025876, WAT025877, WAT025878, WAT026725, WAT026730, WAT026745, WAT026750, WAT026755, WAT026760, WAT026765, WAT026770, WAT026804, WAT026805, WAT026806, WAT026807, WAT026808, WAT026810, WAT026865, WAT026870, WAT026872, WAT026874, WAT026973, WAT026974, WAT027047, WAT027048, WAT027049, WAT027053, WAT027054, WAT027055, WAT027059, WAT027060, WAT027061, WAT027065, WAT027066, WAT027067, WAT027071, WAT027072, WAT027073, WAT027077, WAT027078, WAT027079, WAT027083, WAT027084, WAT027085, WAT027089, WAT027090, WAT027091, WAT027161, WAT027163, WAT027164, WAT027165, WAT027166, WAT027167, WAT027196, WAT027198, WAT027324, WAT027325, WAT027477, WAT027501, WAT027502, WAT027503, WAT027506, WAT027509, WAT027514, WAT027517, WAT027518, WAT027519, WAT027523, WAT027525, WAT027526, WAT027528, WAT027530, WAT027542, WAT027543, WAT027544, WAT027577, WAT027578, WAT027600, WAT027601, WAT027602, WAT027603, WAT027604, WAT027620, WAT027621, WAT027622, WAT027623, WAT027626, WAT027627, WAT030632, WAT030633, WAT030634, WAT030653, WAT030654, WAT030697, WAT030698, WAT030699, WAT032472, WAT033943, WAT033944, WAT033994, WAT033996, WAT033997, WAT033998, WAT033999, WAT034100, WAT034101, WAT034102, WAT034104, WAT034105, WAT034106, WAT034109, WAT034110, WAT034111, WAT034112, WAT034116, WAT034117, WAT034118, WAT034119, WAT034120, WAT034122, WAT034123, WAT034124, WAT034125, WAT034200, WAT034201, WAT034207, WAT034208, WAT034209, WAT034210, WAT034212, WAT034220, WAT034221, WAT034223, WAT034224, WAT034225, WAT034227, WAT034236, WAT034238, WAT034243, WAT034244, WAT034245, WAT034276, WAT034277, WAT034279, WAT034282, WAT034298, WAT034544, WAT035501, WAT035520, WAT035524, WAT035571, WAT035577, WAT035605, WAT035611, WAT035612, WAT035619, WAT035650, WAT035655, WAT035672, WAT035674, WAT035676, WAT035706, WAT035707, WAT035708, WAT035709, WAT035711, WAT035714, WAT035876, WAT035877, WAT035880, WAT035884, WAT035890, WAT035943, WAT035946, WAT035955, WAT035970, WAT035980, WAT036545, WAT036554, WAT036555, WAT036561, WAT036570, WAT036575, WAT036580, WAT036581, WAT036585, WAT036590, WAT036613, WAT036615, WAT036770, WAT036775, WAT036780, WAT036785, WAT036790, WAT036795, WAT036800, WAT036805, WAT036810, WAT036815, WAT036820, WAT036837, WAT036840, WAT036865, WAT036870, WAT036875, WAT036888, WAT036889, WAT036905, WAT036910, WAT036915, WAT036920, WAT036925, WAT036930, WAT036935, WAT036940, WAT036945, WAT036950, WAT036954, WAT036955, WAT036970, WAT036975, WAT036980, WAT036985, WAT036991, WAT036993, WAT037500, WAT037520, WAT037525, WAT037530, WAT037560, WAT037612, WAT037647, WAT037648, WAT037650, WAT037651, WAT037652, WAT037653, WAT037657, WAT037663, WAT037672, WAT037676, WAT037680, WAT037684, WAT037688, WAT037692, WAT037696, WAT037700, WAT037704, WAT037708, WAT037712, WAT037830, WAT037833, WAT037836, WAT037839, WAT037842, WAT037845, WAT037851, WAT037854, WAT037857, WAT038216, WAT038500, WAT038501, WAT038502, WAT038503, WAT038504, WAT038505, WAT038506, WAT038507, WAT038508, WAT038509, WAT038510, WAT038511, WAT038512, WAT038514, WAT038516, WAT038518, WAT038520, WAT038522, WAT038524, WAT038526, WAT038528, WAT038530, WAT038564, WAT038567, WAT038570, WAT038571, WAT038575, WAT038800, WAT038802, WAT038803, WAT038804, WAT038805, WAT038806, WAT038807, WAT038829, WAT038846, WAT038849, WAT038851, WAT039545, WAT039550, WAT039555, WAT039565, WAT039570, WAT039575, WAT039625, WAT039630, WAT039635, WAT039762, WAT039780, WAT039782, WAT039783, WAT039785, WAT039786, WAT039787, WAT039790, WAT039791, WAT040191, WAT041958, WAT043345, WAT043350, WAT043355, WAT043360, WAT043365, WAT043370, WAT043375, WAT043380, WAT043385, WAT043390, WAT043395, WAT043400, WAT043405, WAT043410, WAT043415, WAT043425, WAT043430, WAT043435, WAT043460, WAT043475, WAT043480, WAT043485, WAT044200, WAT044201, WAT044202, WAT044203, WAT044204, WAT044205, WAT044206, WAT044207, WAT044208, WAT044209, WAT044210, WAT044211, WAT044212, WAT044213, WAT044214, WAT044215, WAT044216, WAT044217, WAT044218, WAT044219, WAT044220, WAT044221, WAT044222, WAT044223, WAT044224, WAT044225, WAT044226, WAT044227, WAT044228, WAT044229, WAT044230, WAT044231, WAT044232, WAT044233, WAT044234, WAT044235, WAT044236, WAT044237, WAT044238, WAT044239, WAT044240, WAT044241, WAT044243, WAT044245, WAT044250, WAT044255, WAT044345, WAT044347, WAT044355, WAT044360, WAT044370, WAT044375, WAT044380, WAT044385, WAT044390, WAT044395, WAT044445, WAT044455, WAT044460, WAT044480, WAT045800, WAT045805, WAT045810, WAT045815, WAT045820, WAT045825, WAT045830, WAT045835, WAT045840, WAT045845, WAT045850, WAT045855, WAT045860, WAT045865, WAT045870, WAT045875, WAT045880, WAT045885, WAT045890, WAT045895, WAT045900, WAT045905, WAT045915, WAT045920, WAT045925, WAT045930, WAT045935, WAT045940, WAT045945, WAT045950, WAT045955, WAT045960, WAT045965, WAT045970, WAT045975, WAT045980, WAT045985, WAT045995, WAT046800, WAT046805, WAT046810, WAT046815, WAT046820, WAT046825, WAT046830, WAT046835, WAT046840, WAT046845, WAT046850, WAT046855, WAT046860, WAT046865, WAT046870, WAT046875, WAT046880, WAT046885, WAT046890, WAT046895, WAT046905, WAT046910, WAT046915, WAT046920, WAT046955, WAT046970, WAT046980, WAT047205, WAT047210, WAT047220, WAT048160, WAT049385, WAT049386, WAT049387, WAT050040, WAT050041, WAT051052, WAT051053, WAT051800, WAT051810, WAT051820, WAT051900, WAT051910, WAT051960, WAT052705, WAT052710, WAT052715, WAT052720, WAT052725, WAT052735, WAT052740, WAT052745, WAT052750, WAT052755, WAT052760, WAT052765, WAT052770, WAT052775, WAT052780, WAT052785, WAT052790, WAT052795, WAT052800, WAT052805, WAT052810, WAT052832, WAT052834, WAT052840, WAT052845, WAT052850, WAT052855, WAT052860, WAT052874, WAT052875, WAT052880, WAT052885, WAT052890, WAT052895, WAT054200, WAT054205, WAT054210, WAT054215, WAT054220, WAT054225, WAT054230, WAT054235, WAT054240, WAT054245, WAT054250, WAT054255, WAT054260, WAT054265, WAT054270, WAT054275, WAT054295, WAT054325, WAT054392, WAT054394, WAT054395, WAT054405, WAT054410, WAT054415, WAT054420, WAT054434, WAT054435, WAT054438, WAT054440, WAT054442, WAT054444, WAT054446, WAT054448, WAT054450, WAT054452, WAT054454, WAT054456, WAT054460, WAT054464, WAT054466, WAT054468, WAT054470, WAT054474, WAT054475, WAT054476, WAT054480, WAT054488, WAT054490, WAT054494, WAT054500, WAT054505, WAT054515, WAT054520, WAT054525, WAT054530, WAT054535, WAT054540, WAT054545, WAT054550, WAT054555, WAT054560, WAT054565, WAT054570, WAT054575, WAT054580, WAT054585, WAT054590, WAT054595, WAT054600, WAT054605, WAT054610, WAT054615, WAT054620, WAT054625, WAT054630, WAT054635, WAT054640, WAT054645, WAT054650, WAT054655, WAT054660, WAT054665, WAT054670, WAT054675, WAT054680, WAT054685, WAT054690, WAT054695, WAT054700, WAT054705, WAT054710, WAT054715, WAT054720, WAT054725, WAT054730, WAT054735, WAT054740, WAT054770, WAT054775, WAT054780, WAT054785, WAT054793, WAT054797, WAT054798, WAT054799, WAT054800, WAT054801, WAT054802, WAT054804, WAT054805, WAT054806, WAT054807, WAT054808, WAT054809, WAT054810, WAT054811, WAT054812, WAT054814, WAT054816, WAT054818, WAT054819, WAT054820, WAT054822, WAT054870, WAT054875, WAT054880, WAT054885, WAT054890, WAT054895, WAT054900, WAT054925, WAT054930, WAT054935, WAT054940, WAT054945, WAT054955, WAT054960, WAT054965, WAT054975, WAT054980, WAT054985, WAT055857, WAT056905, WAT056920, WAT056955, WAT056970, WAT056975, WAT058839, WAT058840, WAT058851, WAT058853, WAT058871, WAT058874, WAT058875, WAT058876, WAT058882, WAT058883, WAT058886, WAT058930, WAT058931, WAT058942, WAT058943, WAT058951, WAT058955, WAT058956, WAT058957, WAT058958, WAT058959, WAT058961, WAT058965, WAT058969, WAT058973, WAT058977, WAT063300, WAT063300DV, WAT064-01, WAT064-02, WAT066200, WAT066204, WAT066210, WAT066215, WAT066220, WAT066224, WAT066225, WAT066228, WAT066230, WAT066235, WAT066240, WAT066245, WAT066260, WAT066265, WAT066270, WAT066272, WAT066285, WAT066288, WAT072030, WAT072289, WAT072294, WAT072294DV, WAT072704, WAT072704DV, WAT072708, WAT072711, WAT072714, WAT073005, WAT073010, WAT073018, WAT078515, WAT080002, WAT080013, WAT080046, WAT080100, WAT082887, WAT084038, WAT084040, WAT084042, WAT084052, WAT084080, WAT084081, WAT084175, WAT084176, WAT084177, WAT084178, WAT084179, WAT084189, WAT084198, WAT084199, WAT084282, WAT084283, WAT084550, WAT084560, WAT084581, WAT084582, WAT084601, WAT084620, WAT084624, WAT084626, WAT084630, WAT084634, WAT084636, WAT084720, WAT084730, WAT085101, WAT085102, WAT085103, WAT085110, WAT085113, WAT085122, WAT085124, WAT085140, WAT085142, WAT085144, WAT085188, WAT085250, WAT085466, WAT085500, WAT085501, WAT085650, WAT085670, WAT085672, WAT085683, WAT085711, WAT085720, WAT085721, WAT085722, WAT085724, WAT085824, WAT085825, WAT085826, WAT086016, WAT086249, WAT086251, WAT086258, WAT086282, WAT086342, WAT086344, WAT086609, WAT086680, WAT086684, WAT086688, WAT086692, WAT088043, WAT088044, WAT088070, WAT088108, WAT088112, WAT088119, WAT088120, WAT088122, WAT088123, WAT088131, WAT088141, WAT088253, WAT088500, WAT089407, WAT089567, WAT091139, WAT091197, WAT091631, WAT091648, WAT091681, WAT091784, WAT094170, WAT094170DV, WAT094171, WAT094171DV, WAT094172, WAT094174, WAT094210, WAT094219, WAT094219DV, WAT094220, WAT094220DV, WAT094222, WAT094222DV, WAT094223, WAT094223DV, WAT094225, WAT094226, WAT094231, WAT094234, WAT094237, WAT094240, WAT094243, WAT094245, WAT094248, WAT094251, WAT094254, WAT094257, WAT094260, WAT094263, WAT094266, WAT094269, WAT094272, WAT094275, WAT094278, WAT096112, WAT097944, WAT097945, WAT097946, WAT097954, WAT097958, WAT097962, WAT097963, WAT097964, WAT097965, WAT106001, WAT106005, WAT106008, WAT106011, WAT106048, WAT106052, WAT106056, WAT106060, WAT106127, WAT106128, WAT106129, WAT106151, WAT106154, WAT106157, WAT106160, WAT106163, WAT106166, WAT106169, WAT106172, WAT106175, WAT106178, WAT106181, WAT106184, WAT106187, WAT106190, WAT106193, WAT106202, WAT106209, WAT200500, WAT200501, WAT200502, WAT200503, WAT200504, WAT200505, WAT200506, WAT200507, WAT200508, WAT200509, WAT200510, WAT200511, WAT200512, WAT200513, WAT200514, WAT200515, WAT200516, WAT200517, WAT200518, WAT200519, WAT200520, WAT200521, WAT200522, WAT200523, WAT200524, WAT200525, WAT200529, WAT200530, WAT200531, WAT200532, WAT200533, WAT200534, WAT200535, WAT200536, WAT200537, WAT200538, WAT200539, WAT200540, WAT200541, WAT200542, WAT200543, WAT200544, WAT200545, WAT200546, WAT200547, WAT200556, WAT200557, WAT200558, WAT200559, WAT200560, WAT200561, WAT200562, WAT200563, WAT200564, WAT200565, WAT200566, WAT200600, WAT200606, WAT200607, WAT200608, WAT200609, WAT200610, WAT200620, WAT200624, WAT200625, WAT200630, WAT200632, WAT200650, WAT200655, WAT200658, WAT200661, WAT200662, WAT200665, WAT200670, WAT200675, WAT200677, WAT200678, WAT200679, WAT200680, WAT200681, WAT200685, WAT200686, WAT200687, WAT200688, WAT200689, WAT200690, WAT200691, WAT200800, WAT200801, WAT200802, WAT200803, WAT200804, WAT200805, WAT200806, WAT200807, WAT200808, WAT200809, WAT200810, WAT200811, WAT200812, WAT200813, WAT200814, WAT200815, WAT200816, WAT200817, WAT200818, WAT200819, WAT200820, WAT200821, WAT200822, WAT200823, WAT200824, WAT200825, WAT200826, WAT200827, WAT200828, WAT200829, WAT200830, WAT200831, WAT200832, WAT200833, WAT200834, WAT200835, WAT200836, WAT200838, WAT200839, WAT200840, WAT200841, WAT200842, WAT200843, WAT200844, WAT200845, WAT200846, WAT201549, WAT210579, WAT210582, WAT210585, WAT210588, WAT210591, WAT210594, WAT210684, WAT210685, WAT248059, WAT248072, WAT250-05, WAT270946C, 96-well, Accell, ACCQ-FLUOR, AccQ-Tag, ACCUPURE, ACQUITY, Acrodisc, AcrodiscGHP, AcroPrep, ADAPTER, ADAPTOR, AFFINITY, AL/C/CAP, AL/CAP, ALL, ALLIANCE, Amber, AMINO, AP, AP-1, AP-2, AP-5, AP-MINI, AREA, Assembled, ASSY, Atlantis, Atlantis甈rep, BASE, Beginners, BioSuite, BondaPak, BOTTOM, Bulk, C/CAP, C/C-RUB/PTFE, Cap, CAP/SEPTA, CAPILLARY, CAPS, CARBAMATE, CARBOHYDRATE, CARTRIDGE, C-CLIPS, Cert, CHAMBER, Chromsystem, CIA, CIA-PAK, Clear, COLLECTION, COLLET, COLUMN, COMP, COMPRESSION, CONNECTOR, COUPLING, COVER, CRIMP, CRIMPER, Custom, CYLINDER, DA, D-ACCES, Deac4mLVL, Deactiv, Deactivated, Deactv, DELTA-PAK, DEXTRANS, DEXTRO-PAK, Diesel, DisQuE, DNPH-SILICA, DOUBLE, DV, DV12x32PA, DV2mL, DV2mLVl, DV96, DVQSVl, EJECTOR, EMPTY, ENANTIOSELECT, END, Envirogel, EPA, EXIT, EXT., EXTENSION, EXTRACT, EXTRACTION, FAST, FATTY, FEMALE, FEMALE/FEMALE, FERRULE, fg206, FILL, FILLING, Filter, FILTERS, FITTING, FLANGING, FORCEPS, FREE, FRIT, FUNNEL, GASKET, GASKETS, Gasoline, GAUGE, GEN-PAK, GHP, Glass, GLYCO-PAK, Green, GRIPPER, GROUND, GUARD, GUARD-PAK, HANDILOK, HANDI-LOK, Heat, HEXAGONAL, High/Low, HLB, HOLDER, HPLC, HSPgel, H-STYLE, IC, IC-PAK, ILTRASTYRAGEL, IN, Information, INLET, INLINE, INSERT, INSULIN, ION, IONSELECT, JACKET, KALREZ, Kit, L1, Labeled, LCMS, LONG, Low, LUER, LVI, Mailing, MALDI, MALE, MALE/MALE, MALLINCKRODT, Manifold, Mass, MassPrep, MassTrak, Method, METHODS, MFF, Mixture, N51A, nanoACQUITY, NCR, NEEDLE, NEEDLES, NOVA, Nova-Pak, NYLON, NYLONACRODISC, Oasis, ODS-B, One, ONE-STEP, ORING, O-RING, O-RINGS, OUTLET, PE, PEEK, Peelable, PEO, Peptide, PFC, PIC, PICO, PICO-TAG, PISTON, PITC, PLASTIC, PLASTIGHT, PMMA, POLYACRYLIC, POLYBUTADIENE, POLYETHYLENE, POLYISOPRENE, PolyProp, Polyprop., POLYPROPYLENE, POLYSTY, POLYSTYRENE, Porapak, Porasil, Prep, PREPLC, PREPPAK, PRESSURE, Protein, Protein-Pak, PSSREADY, PTFE, PTFE/SILICONE, PURESIL, QSVial, Rack, RAD-PAK, RapiGest, RC, RCM, Red, REMOVABLE, Replacement, Resolve, RET, RETAINING, REVERSE, REVERSED, RHEODYNE, RIGID, RUBBER, S100D, S10C1, S10C6, S10C8, S10CN, S10NH2, S10ODS1, S10ODS2, S10P, S10SAX, S10SCX, S10W, S30DS2, S3C1, S3C6, S3C8, S3CN, S3NH2, S3ODS1, S3ODS2, S3P, S3W, S5, S5C1, S5C6, S5C6-10CM, S5C8, S5CN, S5NH2, S5ODCN, S5ODS, S5ODS1, S5ODS2, S5ODSB, S5P, S5SAX, S5SCX, S5W, S5W-10CM-2MM, SAM, SAMPLE, SAX, Scr., SCREW, SCX, SEALING, SENTRY, SEP, SepPak, Sep-Pak, Septa, SEPTA/PTFE/SILICONE, SEPTUM, SEPTUM/CAP, SHERISORB, Shodex, SILICA-PAK, Sirocco, SLIP-FREE, Snap, SNAP-CAP, SODIUM, Soft, SOL, Solid, SOLV, SOLVENT, SPARE, SPE, SPHER, SPHER5U, Spherical, Spherisorb, SPRING, SS, STAINLESS, STANDARD, STARTER, STD, STOPCOCKS, STYRAGEL, SUGAR, SUGAR-PAK, SunFire, SUPOR, SWINNEY, SYM, SYMM300, Symmetry, Symmetry300, SymmetryPrep, SymmetryShield, SYMSHEILD, SYRINGE, SYS, Teflon, TEST, TOP, Total, TRAY, Triethylamine, TUBE, TUBING, Two, U6K, UBONDAPAK, ULTRAHYDROGEL, ULTRASTYRAGEL, UPLC, UPORASIL, USTYRAGEL, VAC, Vacuum, VALVE(STOPCOCK)W/NEEDLE, VERSAPOR, Vial, VIALS, WASHER, Waters, White, WISP, XBridge, XPOSURE, XTerra, XTerraPrep, uBondapak, ACIDIC/NEUTRAL, ACR, ACRO, ACRODISC, ACTH, ADH, AFFINITY, AFFINITY-100GM, Alliance, ALUM, ALUMINA, amb, amber, ANALYSIS, ANION, AP-5, AP-894, Applications, AQ, ASSEMBLIES, ASSEMBLY, Assy, AT-806M/S, AT-G, Atlantis, B5, B6, B7, B8, BALL, BASE, BASIC, BEH, BEH130, BEH300, Bisphosphonate, BK, Black, Blk, Bovine, Box, BSA, Bulk, BUNA-N, C, C/CAP, C/CAPS, C/T/VIAL, C1, C18, C1805, C4, C6, C8, CAL, Cal., Calibration, CAP, CAP.TUBE, cap/bonded, capillary, CART, CART(1PK), CARTRIDGE, CATION, C-CLIP, Cert, Certif, CHAMBER, CHEM, CHEMISTRY, CHEMRAZ, CHIRAL, CLARIF, CLARIF.KIT, Classic, CLEAR, CLIP, CM, CN, COL, Column, CONN, CONN/DBL, CONN/DOUBLE, CONN/SGL, CONN/SINGLE, CONNECT, CONNECTOR, COUP.100PK, COUPLER, COVER, CR, CR/PP, CROSS, Custom, Cyclhex/Ethyl, dC18, DC-613, DE-613, DEAE, DEAE-420N, DEVELOP., Development, Digestion, DILUENT, Dimensional, DIOL, DIOS-Target, Dispersive, DNA, DNPH, DP, Drink, DRY, DS-613, DV, E, EColi, ELUENT, EMPTY, END, Enhancer, Enolase, ENVIRONMENTAL, EXCLUSION, EXPERIMENT, Expres, Express., Extraction, FATTY, FAX, FEMALE, FIBER, Filter, FILTRATION, FINGERTIGHT, FIT/TEFLON, FITTING, FLORISIL, FLUID, FOR, FRIT, FRUIT, FTIGHT, GASKET, GAUGE, Gd., GH, GHP, Gl, Glass, Gls, Glycoanalysis, GLYCOL, G-P, GPC, GUARD, Guide, HC18, HC18HA, HEAD, Heat, HEX-HEAD, HFIP-803, HFIP-806M, HFIP-LG, HIBA, HILIC, HLB, HMW2, HMW6E, HMW7, HMWP, HOLDER, HOUSING, HP, HP1, HPI, HR, HR0.5, HR1, HR2, HR3, HR4, HR4E, HR5, HR5E, HR6, HSS, HT, HT2, HT3, HT4, HT5, HT6, HT6E, HYPO., I, I-125A, Immuno, Immunosuppressant, INJECTION, INLET, INLET/OUTLET, INNER, INNERCONN, INS, INSERT, INSERTS, INSRT, Intact, ION, Isolator, JOINING, JOINT, K-802.5, K-803, K-804, K-805, KC-811, KC-G, KD-801, KD-802, KD-802.5, KD-803, KD-804, KD-806, KD-806M, KD-807, KD-G, KF-801, KF-802.5, KF-804, KF-806M, KF-G, K-G, KIT, KS-801, KS-802, KS-804, KS-G, KW, KW-802.5, LC, LEGS, LENS, LEVER, Light, LINE, LINEAR, LOOP, LOW, LUER, LVI, MACH, MACHINED, Maldi, MANIFOLD, Mapping, Mat, MAX, MCX, Metabonomics, Meth, Method, METHODS, MFLD, Micro, MICROCOLUMN, MID, MINI, MINICOLUMN, MINISPIKE13MM.45, MS, MSC18, MSC8, N, N51A, NA-894, NARROEBORE1PAK, NARROWBORE, NECK, Needles, Neg, NH2, Nova-Pak, NUT, NYLON, ODS1, ODS2, OFM, Online, OPEN-TOP, O-RING, OST, OZONE, P, PA, PAD, PAH, Pak, pC18, Peelable, Peptide, pH, PH-814, PHASE, Phenyl, Phosphopep, Phosphopeptide, Phosphorylase, PISTON, PKG, PLAIN, PLASTIC, plate, PLUG, PLUGS, Plus, Poly., PolyGrad, Polypro, POLYPROPYLENE, Porapak, PORT, PP, pPhen, PRECOLUMN, Prep, PREPPAK, PRESSURE, Protein, PS, PSA, PTFE, PTFE/SIL/PTFE, PTFE/SILICONE, PVDF, Q, QMA, Q-PEEK, QS, QsertVial, QSVial, Quick, R, R/FRIT, RACK, RADIAL-PAK, Range, RDX, REAG, REAGENT, Recovery, Red, REORDER, REPL, RESERVOIR, RESERVOIRS, RING, Round, RP18, RP8, RT, Rxn, S, S/CAP, S/CAP/INT/LNR, S/SEAL, S/W, S10, S100DS1, S10C1, S10C6, S10C8, S10CN, S10NH2, S10ODS1, S10ODS2, S10PHENYL, S10PHYL, S10SAX, S10SCX, S10SILICA, S10SIO2, S3, S30DS2, S3C8, S3CN, S3OD2, S3ODS2, S3SIO2, S3W, S5, S50DS1, S5C1, S5C6, S5C8, S5CN, S5CN4.0CART, S5CNRP, S5NH2, S5ODCN, S5ODS1, S5ODS2, S5ODSB, S5P, S5PHENYL, S5PHNYL, S5PHYL, S5SAX, S5SCX, S5SCX4.0, S5SILICA, S5W, SAX, SC-1011, SCALE-UP, SC-LG, scr, Scr., SCREEN, SCREW, SCREWS, ScrTp, Scw, SCX, Sealer, SEC, SEP, SEPTA, Septa-less, SER, Set, SF, SH-1011, SH-G, Shield, SHODEX, SIL/PTFE, Silica, SINGLE, SL-105, Snap, Sorbent, SP, SP-0810, SPACER, Spec, SP-G, SPHER, SP-PEEK, SPRING, Square, Srw, SS, STAINLESS, STANDARD, Standards, STARTER, Start-up, STD, STEEL, STL, STYRAGEL, SUPOR, Symmetry, SYR, SYRINGE, T, T3, TAG, TAIL, Target, tC18, TC2, TDM, TEE, TEF/BUT/SL20X3MM(100), Test, TFE, THICK, TIGHT, TIP, TIPS, TOOL, Tot, Total, Trap, T-Recovery, TUBE, TUBING, UHR, Ultra, UNION, UNION-50X50, UNIVERSAL, UPLC, UV, Vac, Vacuum, VALIDATION, VALVE, Vial, VIDEO, Vl, W, W/GASKET, w/gls, W/REM, W/RUB, W/SCR, WAX, WCX, Well, Well-Plate, WITH, X, XTERRA, Z1, ulution
--------------------------------------------------------------------------------------
液体处理,移液器,移液枪,手动移液器,可调移液枪,微量移液,大容量移液,8道移液器,12道移液枪,多道移液器,电动移液枪,移液工作站,移液管,巴斯德吸管,巴氏管,助吸器,瓶口分液器,移液器支架,原装吸头,盒装管嘴,吸头盒,移液器维修,移液枪校准,,Genex,Biohit,百得,Sartorius,赛多利斯,Proline,mLINE,Tacta,ePet,eLINE,Picus,Midi Plus,Dispenser,Gilson,吉尔森,Pipetman,Eppendorf,艾本德,Research plus,DragonLab,大龙,TopPette,Thermo,Fisher,热电,Finnpipette,Brand,普兰德,Transferpette,Rainin,梅特勒,瑞宁,pipet-Lite,Socorex

-----------------------------------------------------------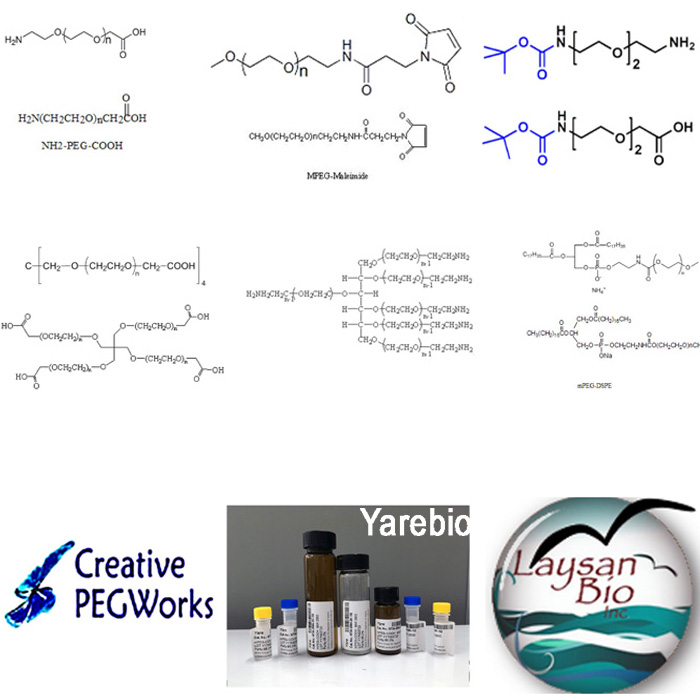 PEG修饰剂,聚乙二醇修饰剂,PEG衍生物,聚乙二醇衍生物,单官能团PEG,PEG-NH2,PEG-COOH,PEG-SH,PEG-NHS,PEG-SC,PEG-MAL,PEG-N3,PEG-SPA,PEG-ALD,PEG-Silane,PEG-Hydrazide,PEG-Alkyne,双官能团PEG,NH2-PEG-NH2,COOH-PEG-COOH,Mal-PEG-Mal,NHS-PEG-NHS,NH2-PEG-COOH,Boc-NH-PEG-OH,FMOC-NH-PEG-COOH,NH2-PEG-OH,SH-PEG-COOH,SH-PEG-NH2,MAL-PEG-NHS,Biotin-PEG-NH2,多臂PEG,4臂PEG,6臂PEG,8臂PEG,4arm,6arm,8arm,4arm-PEG-NH2,4arm-PEG-COOH,4arm-PEG-SH,8Arm-PEG-SG,短链PEG,单分散PEG,Boc-NH-PEG2-NH2,Boc-NH-PEG2-COOH,SH-PEG3-NH2,磷脂PEG,PEG-PE,mPEG-DSPE,DSPE-PEG-NH2,DSPE-PEG-COOH,DSPE-PEG-Biotin,DSPE-PEG-Mal,聚乳酸PEG,PEG-PLA,PEG-PLGA,PLGA-PEG-PLGA,PLA-PEG-PLA,PLGA-PEG-COOH,PLGA-PEG-NH2,PLGA-PEG-FA,CY7-PEG-NH2,FITC-PEG-NH2,cy5-PEG-DSPE,cy3-PEG-DSPE,温敏水凝胶,NANOCS,ProChimia,Surfaces,Rapp-polymere,Laysan,LaysanBio,Creative,PEGWorks,SunBio,BroadPharm,POLYPURE,NOF,QUANTA,Chemicell,Celares,BioVectra
-----------------------------------------------------------

2ml透明棕色进样瓶,样品瓶,顶空瓶,螺口瓶,液相瓶,玻璃瓶,解析瓶,储存瓶,液体储存瓶,样品瓶架,进样瓶架,解析瓶架,储存瓶架,样品瓶盒,储存瓶盒,针式过滤器,针头过滤器,针筒式滤头,水系,有机相,微孔滤膜,过滤头,津腾,滤头,尼龙66,PES,PTFE,色谱柱,HPLC,液相色谱,气相色谱,内插管,氘灯,检测器,Agilent,安捷伦,Waters,沃特世,岛津
-----------------------------------------------------------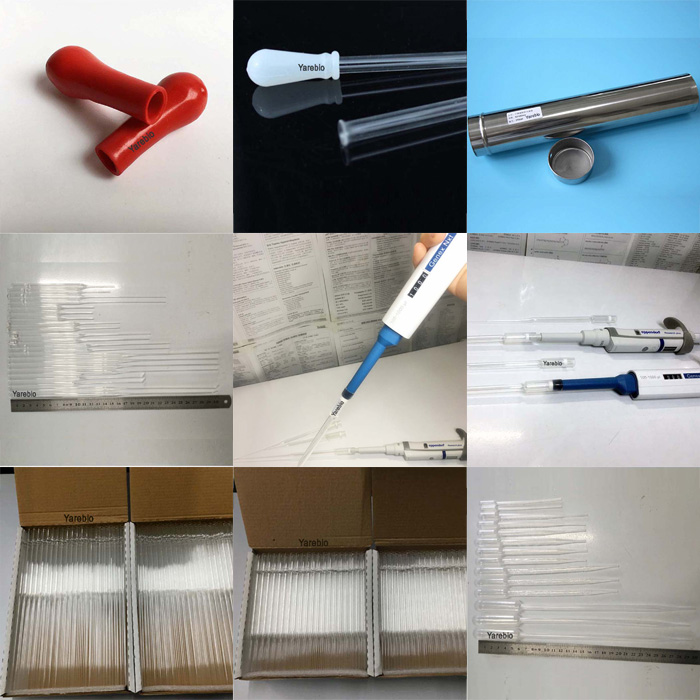 短型玻璃巴斯德吸管,长型玻璃巴斯德吸管,加长巴氏吸管,巴斯德滴管,巴氏滴管,取样管,吸管消毒桶,吸管灭菌桶,移液管消毒罐,滴管灭菌罐,硅胶胶头,吸管胶头,滴管皮头,硅胶吸球,硅胶头,硅胶帽,巴斯德管头,一次性塑料巴斯德吸管,定制玻璃巴斯德吸管
-----------------------------------------------------------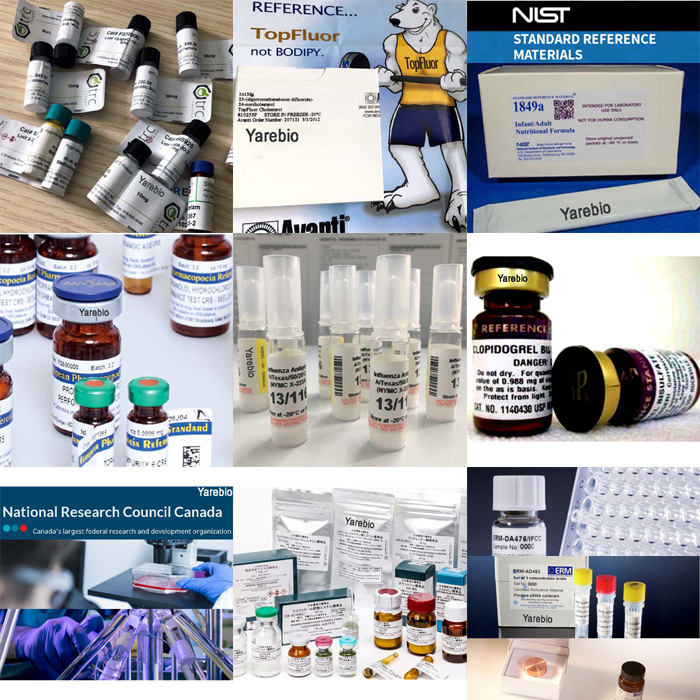 标准品,对照品,NIBSC标准品,抗原,抗体,标品,英国国家生物标准与检定所标品,美国药典,USP,欧洲药典,EP,加拿大TRC,中检所
-----------------------------------------------------------
聚乙二醇修饰化学和PEG修饰剂选择指南
移液器的日常清洗和维护保养
样品瓶和隔垫的选择指南
http://www.5yunjian.cn/news/
欢迎致电垂询了解更多详情。
************************************************************
http://www.5yunjian.cn/
Tel: 021-37773473,18017917942,18019112618
QQ: 1524395163,55050959,26255569
微信:yarebio801,Xueningjinjin,snailer7942
************************************************************
相关